Android developers worked hard to root Android 5.0 Lollipop due to its SELinux suppport. Whenever the new version of an Android firmware released, developers start working to get a solution to root. A well-known developer Chainfire finally updated his renowned SuperSU app for Android 5.0 Lollipop running devices and you'll be able to download SuperSU from Google Play Store now. The latest version of SuperSU is v2.35 which is specifically developed for Android 5.0 Lollipop.
If you have Android devices running Android 5.0 Lollipop and want to get root access on it with SuperSU then now it is possible to download it from the Google Play Store. We've given the direct download link for the latest SuperSU v2.35 APK.
SuperSU Features:
- Superuser access prompt
- Superuser access logging
- Superuser access notifications
- Per-app notification configuration
- Temporary unroot
- Deep process detection (no more unknowns)
- Works in recovery (no more segfaulting)
- Works when Android isn't properly booted
- Works with non-standard shell locations
- Always runs in ghost mode
- Wake on prompt
- Convert to /system app
- Complete unroot
- Backup script to survive CyanogenMod nightlies
- Icon selectable from 5 options + invisible
- Theme selectable from 4 options
- Launch from dialer: *#*#1234#*#* or *#*#7873778#*#* (*#*#SUPERSU#*#*)
Just download SuperSU v2.35 directly from the given link below or you can download SuperSU v2.35 apk from Google Play Store: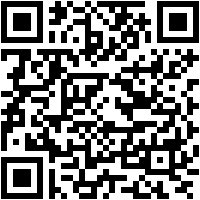 How To Install SuperSU v2.35 Apk on Android Devices:
Step No 1:- First download SuperSU v2.35 from the above link and move .APK to your phone.
Step No 2:- Navigate to Settings > Security > Unknown Sources > Allow.
Step No 3:- Find the .APK file where you've transferred on your phone and tap on it to begin the installation process.
Step No 4:- Run the application from the app drawer once the installation is finished.
Now simply follow the on-screen instructions.
Done! You've successfully installed the SuperSU v2.35 APK on your Android device. Let us know in the comments section below if you have any problem during the installation process of SuperSU v2.35.