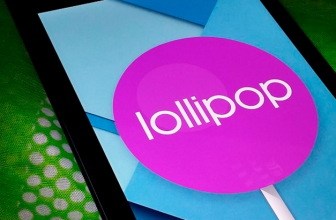 0
The latest version of Android, 5.1 Lollipop has been officially unveiled by Google on Monday that brings a number of improvements  and refinements to the software. The main ...
READ MORE +
4
The latest Android OS version, Lollipop has been rolled out for most of the Android smartphones and tablets, though Shamu (Nexus 6) was the first phone that came with the Android ...
READ MORE +
0
We've shared guides about Android 5.0.2 Lollipop Resurrection Remix Custom ROM for Galaxy S2 I9100 and Galaxy Note 2 N7100 recently and now it's a time to taste this latest build ...
READ MORE +
2
Finally, the first Nightly build of CyanogenMod 12 based on AOSP Android 5.0.2 Lollipop is now available to download for the Google Nexus 4 devices. The long awaited CyanogenMod ...
READ MORE +
0
The Android 5.0.1 factory images for the updated OS are now available, for the Nexus 6 and Nexus 4 devices as build LRX22C. Google released the updated images last week for the ...
READ MORE +
0
Finally the Official version of Android 5.0 Lollipop firmware update is available for Nexus devices after almost a month of waiting. So users having Nexus devices can now manually ...
READ MORE +